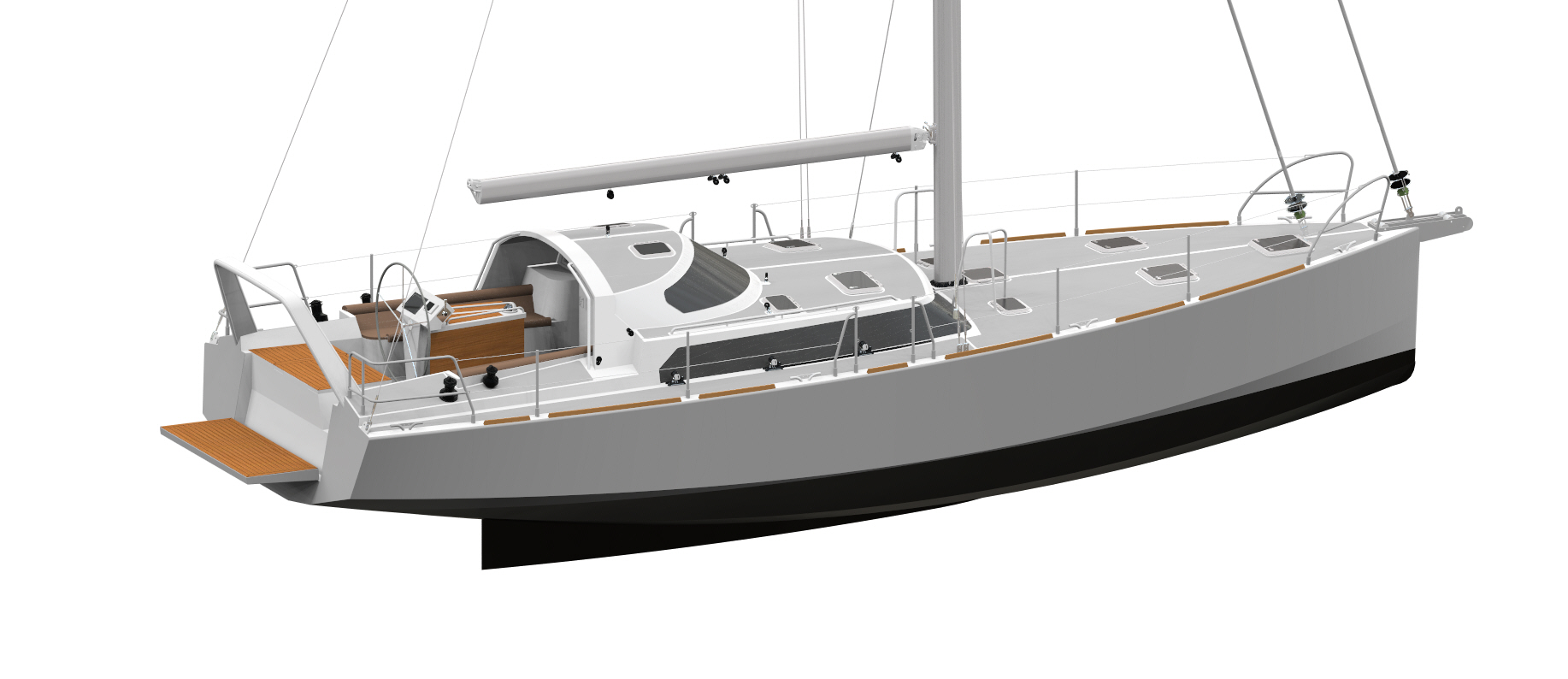 The Boréal 44.2 => Sailing safely far away :
the essential long-trip yacht
A world reference
The Boreal 44.2 succeeds to the 44, launched end of 2009, "Sailing Boat of the Year" in 2010 in France and in 2011 in Holland. Today, the Boréal 44  is without doubt a world reference in the Bluewater category.
The Boréal 44.2 shares her specifications with all Boréals. Her minimal size makes her the ideal boat for sailors navigating as a couple or as a family with two kids.
She has proven her nautical capacities by taking her crews all over the world, for sunny or snowy destinations… even to the most remote places on earth.
Interior Configuration : 
Doghouse

with 360° view.
Deck saloon.
Different versions of interior arrangements are proposed.
More headroom (than in the 44)
Heads in the front with a separate shower
A bigger fridge with two drawers
Dedicated location for freezer and washing machine
Slightly bigger doghouse (every cm counts) with a back rest
Outside Configuration :
The 44.2 has a classic layout of  cockpit and deck with:
One steering wheel and one rudder
Two granny bars and manoeuvres at the mast
Big bathing platform
Characteristics
LOA :

13.90 m

LWL :

12.63 m

Beam :

4.39 m

Draught :

1.02 / 2.48 m

SA :

GV 45 m² / Génois 55 m²

Standart engine :

55 cv (60 or 75 cv optional)

Fuel :

635 litres

Fresh water :

635 litres
Architect and design : Jean-François Delvoye