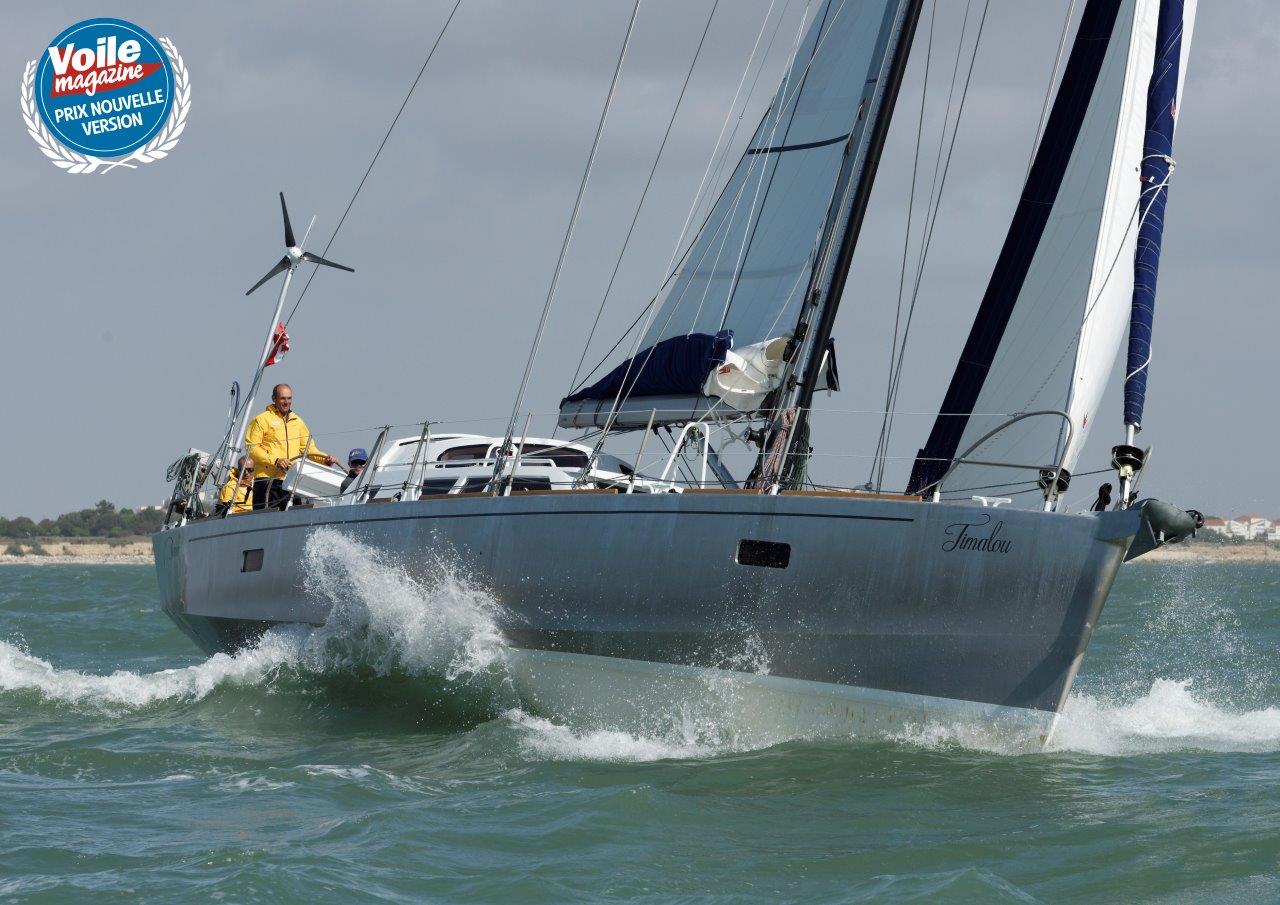 Boréal 55 OC : Open Cockpit
for sun lovers
In order to meet demand from future Boréal owners for a version more suited to cruising in sunny climates, we have revised the rear and the cockpit of the Boréal 55 to create a new version, the Boréal 55 "Open Cockpit".
OC (Open Cockpit), Controlled Origins
The challenge was to meet these demands without giving up the essential principles of the Boréal concept.
In order to do so, with this version we have paid particular attention to:
Enhancing the pleasure of steering by hand and the ergonomics of the helm station, such as:
Sitting behind the wheel on a curved seat
Helming standing up on a tilting foot support
Sitting athwartships with the wheel between the legs, on an adjustable seat
Accessibility to course management:
the helmsman has a dedicated "navigation" area completely isolated from the "Farniente" area
Visibility when helming: On a Boréal 55 'Open Cockpit', the helmsman can see the anchor on the bow from all helming positions…
Safety and ease of working at the helm and when sail handling: through careful positioning of the steering pedestals and winch positions.
Configuration
The "living on board" space in the cockpit gains a lot of additional free space, making movement around the cockpit easy.

The off-centered door on the starboard side of the doghouse and the new cockpit layout clear a barrier-free corridor from inside the boat to the swim platform.

A huge folding swim platform allows very easy access to the sea. 

A large sunbathing area, behind the helm stations, provides an enormous amount of storage under its floor.
And of course:
The Boreal 55 'Open Cockpit' still has our much admired doghouse with a seat for up to two people and a heated hanging locker for wet weather gear.

The layout of the interior is absolutely identical to that of Boréal 52 and 55 – the changes are all external and designed to enhance live-aboard life in the sun.
Characteristics
LOA :

16.40 m

Flotation line :

14.31 m

Beam :

4.65 m

Draft :

1.14 / 3.13 m
Ballast : 4.8 t

SA :

Main 61 m² / Genoa 69 m²

Engine :

 75 cv (100 cv en option)

Fuel :

856 litres

Fresh water :

1 470 litres